Traffic Rules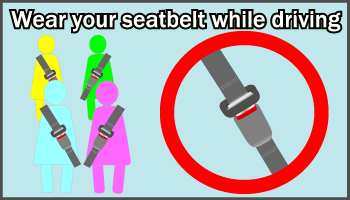 Wear your seatbelt while driving
All vehicle occupants in all seats must wear seatbelts.
You can be penalized if seat belts are not worn.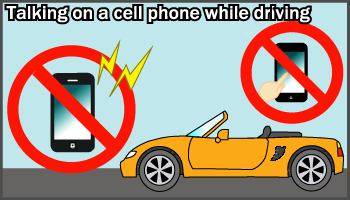 Talking on a cell phone while driving is strictly forbidden
There are penalties for talking on a handheld cell phone while driving and for focusing on a screen to send or receive text messages.
When using cell phone, please stop the vehicle at secure location.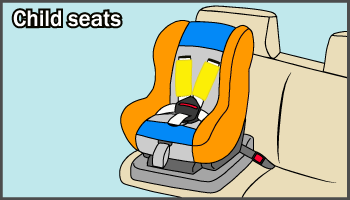 Wearing duty of the car seat
Children under six years of age must be seated in child seats.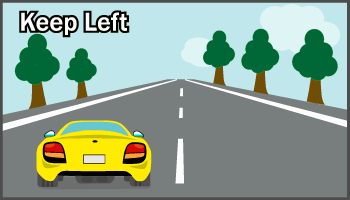 Drive on the left-hand side of the road
All vehicles must drive on the left side of the road.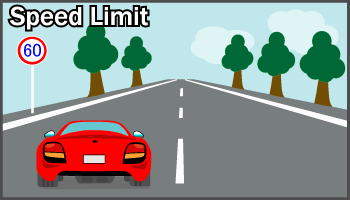 Speed Limit
Be sure to obey any signs that indicate a speed limit.
The legal speed limit is 60 km per hour on general roads and 100 km per hour on expressways.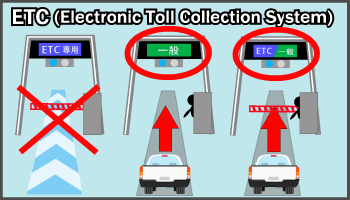 Electronic Toll Collection System
Some toll gates have a sign marked "ETC専用 (Exclusive for vehicles equipped with ETC)".
Please pass through the gate indicated "一般 (Others)".
Toll fees may be charged at the entrance or exit depending on the road.